Mark Berns Professional Profile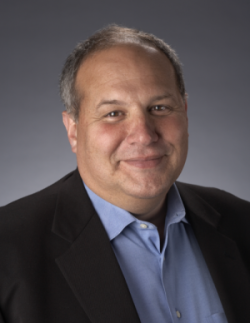 Ready About LLC president and lead consultant Mark Berns is a senior executive and consultant with broad expertise in product development, technology, strategy, content and operations, principally (but not exclusively) in traditional and digital media. With 25 years' experience as a  journalist, product manager, technology leader and change agent, he blends strategic and analytical thinking with practical action-planning and execution.
Berns has launched products and services, developed strategy, introduced new technologies and evaluated and integrated dozens of acquisitions. As one who's been on both sides of 100 acquisitions, he knows firsthand how critical it is to understand and bridge differences in culture. He can guide staff and operations assessments, organization redesign and technology changes arising from strategic combinations.
As a consultant and interim executive, Berns has led product development, operations, technology and marketing for companies including Mochila Inc., a content syndication and online ad services agency; and UBM Medica US, a producer of print and digital journals, events and online education for healthcare professionals.
As a Senior Vice President and Chief Technology Officer at Jupitermedia Corp., Berns shaped technology and corporate strategy. He built a team of 60 and the infrastructure to support rapid growth and innovation. He also led the integration of a dozen U.S. and European stock photography agencies to help build Jupiterimages Corp., the world's third-largest stock company.
Previously, Berns launched the first online news service of The Associated Press. He also worked with AP staff and customers to help them make the best use of new technical services. That work in technology innovation and product development followed a decade as a print, broadcast and wire service journalist.
Berns has an M.S. in Positive Organizational Development & Change from Case Western Reserve University and a B.A. in English from Indiana University. He also has certifications in Appreciative Inquiry, a strengths-based change management process, and in Leadership Development, both from Case Western Reserve.
Berns, who lives in Connecticut, is president of the Organization Development Network of New York.
And yes, he's a sailor, cruising and racing on his own boat, Thin Ice, and others. He named his firm Ready About, the command a sailboat captain uses to make sure the crew is prepared to change direction.